President & CEO
1986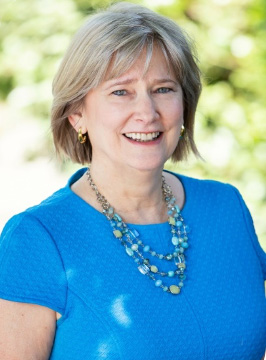 Elaine is a customer experience expert, entrepreneur, and strategic thinker.
Prior to joining Confero at start up, Elaine served as Retail Operations Manager for Wedgwood China Company's European Concession Division, managing administration, buying, and logistics for thirty-two (32) retail stores in five (5) European countries. These stores operated on U.S. and NATO military bases as part of the Army and Air Force Exchange Service (AAFES).
Her leadership and customer experience expertise has been recognized locally and nationally:
Trailblazer Award, Greater Women's' Business Council, 2016
Stevie® Award for Customer Service Consulting Practice of The Year 2011
Enterprising Woman of the year, Enterprising Women Magazine, 2010
Executive Volunteer of the Year, Women's Foodservice Forum, 2010
Business Leader Media's Women Extraordinaire, 2009
Triangle Business Journal's Women in Business Award, 2001
Business Leader Media's Women Extraordinaire, 2009
Triangle Business Journal's Women in Business Award, 2001
Elaine is an active leader in the mystery shopping industry and in her community:
Better Business Bureau of Eastern NC (BBB): Board of Directors. 2010-present, Chair 2016, Treasurer 2014-15, Finance Committee
Mystery Shopping Professionals Association (MSPA)
Global Board, Vice Chair 2011-12, Board of Directors 2010,
Americas: President-2010. Board of Directors-1998-04, 2009-12, 2020 –
Meredith College School of Business Advisory Board, 2015 – present. Executive Committee, Accreditation Committee
Enterprising Women Magazine: Board of Advisors: 2009-2012.
American Heart Association, Triangle Go Red Executive Team, 2010-2012.
Meredith College: Board of Trustees 1998-2000, Executive Committee, Finance Committee. Search Committee for new college president.
First Citizens Bank, Area Board of Advisors, 1992 – 1997
Life Experience, Inc. (United Way Agency) Board Member 1988-90 and Board Chair 1991
Cary Chamber of Commerce, Board of Directors 1988 – 1991
Raleigh Professional Women's Forum – Board 1987 – 2001 and President 1992
Education:
MBA, Meredith College, Raleigh NC
BS Business Administration, University of North Carolina at Chapel Hill
Nonprofit Directors College, National Association of Corporate Directors
North Carolina Bank Directors College
Elaine has been featured or cited professionally in Inc Magazine, Triangle Business Journal, Business Leader Magazine and WRAL-CBS News.  She is a frequent speaker at MSPA events about mystery shopping execution and customer experience.
Her case studies or articles about mystery shopping and customer satisfaction research have been published in Quirk's Marketing Research Review, Enterprising Women Magazine and the Southeastern Case Research Journal:
Using mystery shopping to find CX/UX pain points
A Comparison of Mystery Shopping Studies and Customer Satisfaction Studies
Mystery shopping Reports: Are Quality and Timeliness Competing Priorities?
Customer Experience in the New Economy
Elaine has three grown children and three rescue dogs. She enjoys gardening, travel and DIY home projects.