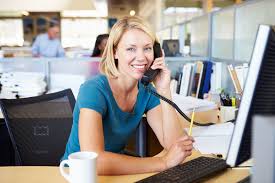 Spending time on hold is aggravating, and a recent study revealed just how customers feel. From a survey done by Acena, over half of the callers reported that being placed on hold for even 1 minute was too long, and 1/3 of people believe that calls to customer service representatives should be handled immediately. The average American will spend 15 minutes a week on hold, which doesn't sound like much. However it adds up to be 13 hours a year and over a lifetime, 43 days.
Companies that depend on the phone as a way to connect with customers face challenges beyond keeping hold times short. They need to ensure that associates provide friendly service, convey accurate information, suggest other products, and offer quick resolutions to customer needs. Telephone mystery shopping helps fill in the blanks on exactly how well associates perform in service and sales areas.
Many times, the term "telephone mystery shops" calls to mind large scale projects for huge call centers. While large call centers use shops to gain insights into associate call handling, many smaller companies also benefit. Smaller organizations depend on information from the mystery shops to help improve their operations. The information includes how well employees capitalize on incoming phone calls, a valuable source of potential sales.
Telephone mystery shopping programs allow companies to learn how well employees take charge of phone opportunities with both customers and prospects. For most projects, mystery shoppers also measure hold times, listen for employee greetings, product knowledge and closing skills; and listen to see if the employee offers follow-up.
Over the years, Confero has executed telephone mystery shopping for clients in a variety of industries, from small to large scale programs. Take a look at these examples of phone shop programs that help managers identify missed opportunities:
A sports bar wanted to learn what employees told callers about specials for football game days. Did the associates provide accurate promotion details? Did the employees invite the callers to visit the restaurant?
A small jewelry store chain needed to learn about employee responses when asked if the store handled jewelry repairs.
A bank client implemented telephone shops to see if branch employees followed the correct process for referrals to an Investments Counselor.
An automotive repair center needed competitive & business intelligence to learn how well the competition's employees, and its own associates, handle incoming inquiries about bodywork estimates.
A bank needs information on how internal associates, outside of the branch, handle misrouted calls from customers. Are associates friendly? Do they transfer the call to the correct branch?
A financial services firm wanted to learn if call center associates provided the same information about their product's fees that shoppers received from retail store associates.
Telephone shops for a small pizza chain provided information on how associates respond to special requests and also timeframes quoted for food pickup and delivery.
Recorded telephone mystery shops allow you to hear firsthand how your employees converse with customers. They also provide the chance for you to hear how employees perform over the phone using the same scenarios, so that all employees are on equal footing. With both recorded and non-recorded shops, you gain actionable information about the phone calls, which you in turn can use to train employees on how to make the best of phone opportunities.