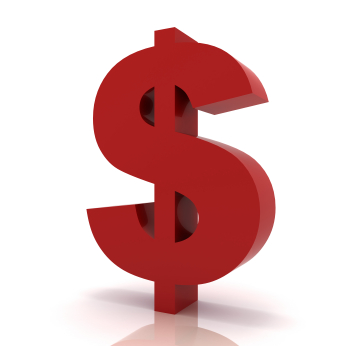 Banks are thinking about imposing annual fees of $25 or $30 on debit cards, according to people familiar with bank strategies. Other banks will increase fees on checking accounts. For example, during 2011, Bank of America will offer four basic checking accounts in some states, instead of three. Three of the four will offer ways for customers to avoid fees, while the fourth, the Essentials account, has an unavoidable monthly fee between $6 and $9. Chase Bank will charge a $6 monthly fee on one of their checking accounts, however, customers can avoid the fee with a $500 or more monthly deposit to the account, or when they use their debit cards five times during the month.
Customer inquiries will no doubt increase in response to the fees; therefore, bank managers will need to train employees on how to explain the fees, as well as the reason behind the increased fees. Employees who recommend ways for customers to avoid fees can actually strengthen the relationship, despite the increased fee.
The best bank management teams prepare early for customer response to fee increases. Here are a few ways that banks, from small community banks to large nationwide institutions, prepare for the roll-out of new fees, so that the bank retains customers:
Communicate with Employees: Managers communicate with employees well before the fee change takes place, so that employees are ready to explain the fees and help concerned customers. They use training methods, including conference calls, in-person or web-based training, to ensure that employees understand and feel ready to discuss the new fees. They provide employees with a copy of the customer letter announcing the fee so that employees are familiar with the document when a customer brings a copy of it to the bank. Branches even practice role-playing on how to overcome customer objections about the increased fee.

Conduct Competitive Research: This is a good time to take stock of how employees of the competition handle new fee inquiries. You can ask your own employees to mystery shop the competition and place themselves in the customer's shoes. Did the employee feel better when they left the competitor, or worse? Did they understand the fee and why it was charged? What can the employee do at their own bank to provide customers with a good understanding of new fees?

Add Value: When a customer objects, it may be an opportunity to add value to the relationship. Once a bank representative listens to the concern and addresses it, they can explore other possible banking needs if the customer seems open. There may be other services that save the customer money, and that can compensate for the increased fee.