Third party delivery services like DoorDash and Uber Eats reach your current guests as well as gain new ones with its convenience and ease of ordering. It's just as important to measure the 3rd party delivery experience as it is to conduct restaurant mystery shopping for dine in or takeout. For restaurants starting to offer this option, the goal is to get the word out. Mystery shops assess how well your locations communicate 3rd party delivery to its guests AND provide details on the customers' experiences when receiving your food from these companies. For assessment of communication of 3rd party delivery, consider these areas: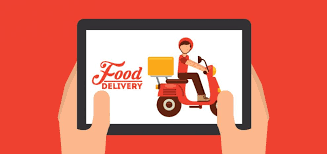 When paying for their meals, mystery shoppers listen to see if the cashier mentions that customers can now order using 3rd party delivery options.
If you use bag stuffers to advertise that Uber Eats/DoorDash offers delivery for you, mystery shoppers can check to see if their bag contained a stuffer and report on this.
If the restaurant has 3rd party delivery POP materials in place, shoppers report on if the materials are there, and in the places that they should be, and take photos.
For gathering data on 3rd party delivery experience, the survey can include factors like these:
Was the food delivered during the timeframe promised?
Were the food and drink at appropriate temperatures?
Was your order accurate?
Was the delivery associate friendly?
Was the packaging intact?
Operationally, it can be difficult to execute at peak performace across many delivery methods. Juggling dine in, drive thru, take out, catering, curbside, mobile app and third party delivery can be a recipe for disaster without careful execution. Mystery shopping reports can help the team hone in on pain points to keep service going smoothly.