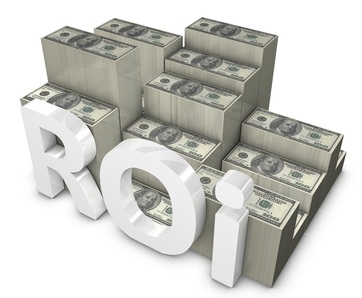 As 2012 budget time approaches, companies have one priority when choosing what items to include in their budgets: ROI. Now, more than ever, companies are assessing carefully how every service that they use contributes to ROI. Many service providers claim their offerings tie directly into ROI; however, they don't clearly outline the numbers.
Managers need hard numbers to justify purchases, and mystery shopping services are no exception. Whether a company has been using a mystery shopping program for a long time, or is considering one for the first time, estimating ROI can help weigh the costs vs. the benefits of the program.
Companies measure ROI for mystery shopping in two ways:
Measure the impact of suggestive selling in terms of increased revenue.
Estimate the number of referrals, and resulting sales dollars, that come from improved customer service quality.
Confero's ROI Calculator helps companies pinpoint the resulting revenue from increased suggestive selling efforts. When employees know that any customer may be the mystery shopper, most improve the quality of their service efforts and up their performance. With more employees providing higher quality service, customers tend to be more satisfied and willing to refer others to your business.
Organizations also use customer surveys to determine if customers would refer friends and family. With customer survey data and our Customer Loyalty Calculator you can gain an idea of the dollar value of customer referrals. Plug in numbers for your company, including average purchase amount, number of referrals annually from each customer and average number of monthly visits, and you can gain a ballpark of what referrals may generate for your business.
To view related content about mystery shopping ROI, see our other blogs:
https://www.conferoinc.com/blog/entry/mystery-shopping-roi-suggestive-selling-online-calculator-tool/
https://www.conferoinc.com/blog/entry/preparing-for-holiday-sales-period-upselling-and-resulting-roi/
https://www.conferoinc.com/blog/entry/mystery-shopping-for-revenue-generation-maximizing-the-roi-of-your-mys/