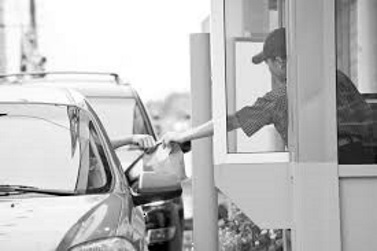 If your restaurant has drive thru locations, your goal is to ensure consumers return to your drive thru – and not to your competitor's instead. Before you can improve, you need to know how drive thru associates perform. Are they meeting your restaurant's unique standards?
Mystery shops conducted at the drive gather this important data. For instance, shoppers observe and report on these factors:
Drive Thru Speakers: This is an important first consideration. Are customers able to hear the employee at the drive thru? Is the speaker working well? If the drive thru falls short with its speakers, the ordering process becomes longer and order accuracy can suffer.
Digital Menu boards:The shoppers make note of the digital menu boards seen at the drive thru. Are they easy to read? Are they working?
Food quality and accuracy: The shop reports provide insight into whether or not the orders received were accurate. They also provide data on whether or not the hot foods were served hot, if the beverage was cold and had enough ice; and if the fries were filled to the top, for example.
Service times: Does your company need to make the drive thru experience faster or at least ensure that wait time is consistent across all locations? With drive thru shops, shoppers note the time that they entered the drive thru line and time that the associate gave them their order, so you know the length of time from beginning to end at the drive thru. You can use this data to compare across your locations and to see how your restaurant overall trends over time.
Suggestive Selling: Although fast service is critical at drive thru, restaurants want drive thru associates to take time to upsell. Drive thru mystery shops can assess how well the employees do in this important area. As an example, we can instruct the shoppers to place an order for a single food item. The shoppers wait to see if the employee suggests a drink, combo, or other add-on. This information is then reported on the mystery shop report.
Need more information on how to set up drive thru mystery shops as part of your program? We are here to help! Send a request to info@conferoinc.com.